A delegation of 10 students from the MBA program (Global Business Issues course AA7004P) led by Project Director Luqman Hadi Azahar visited the capital of Indonesia, Jakarta recently from April 24 to April 28, 2019 for their experiential learning trip. They were accompanied by Deputy Dean of Research, Consultancy, Publication and Student Development, Associate Professor Dr. Nor Hashima Hashim and Associate Professor Dr. Saridan Abu Bakar. The main objective of this activity was to provide global exposure to the students towards the global economic situation between Indonesia and Malaysia.
The trip began with a session with the Minister-Counsellor (Education) and Director of Education Malaysia Indonesia, Associate Professor Dr. Mior Harris Mior Harun at the Malaysian Embassy, Kuningan, Jakarta. During this session, the students were briefed on Indonesia's economic climate and the current business opportunities there. Also joining the session were First Secretary Aidilbar Rashid and First Secretary (Economy) Mohd Khairi Mohd Hanafiah. The session was interactive as students asked questions about Indonesia and the staff gave current information regarding Indonesia's business climate.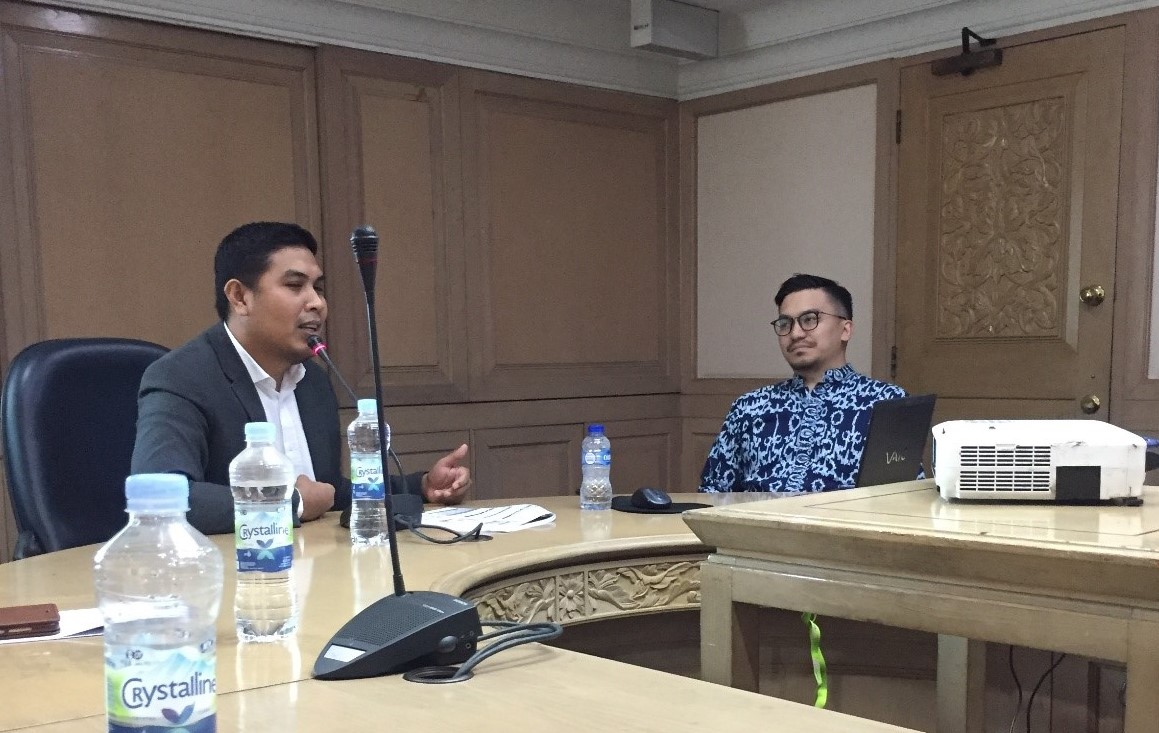 Minister-Counsellor (Education) and Director of Education Malaysia in Indonesia, Associate Professor Dr. Mior Harris Mior Harun during the session on the diplomatic and economic relationships between Malaysia and Indonesia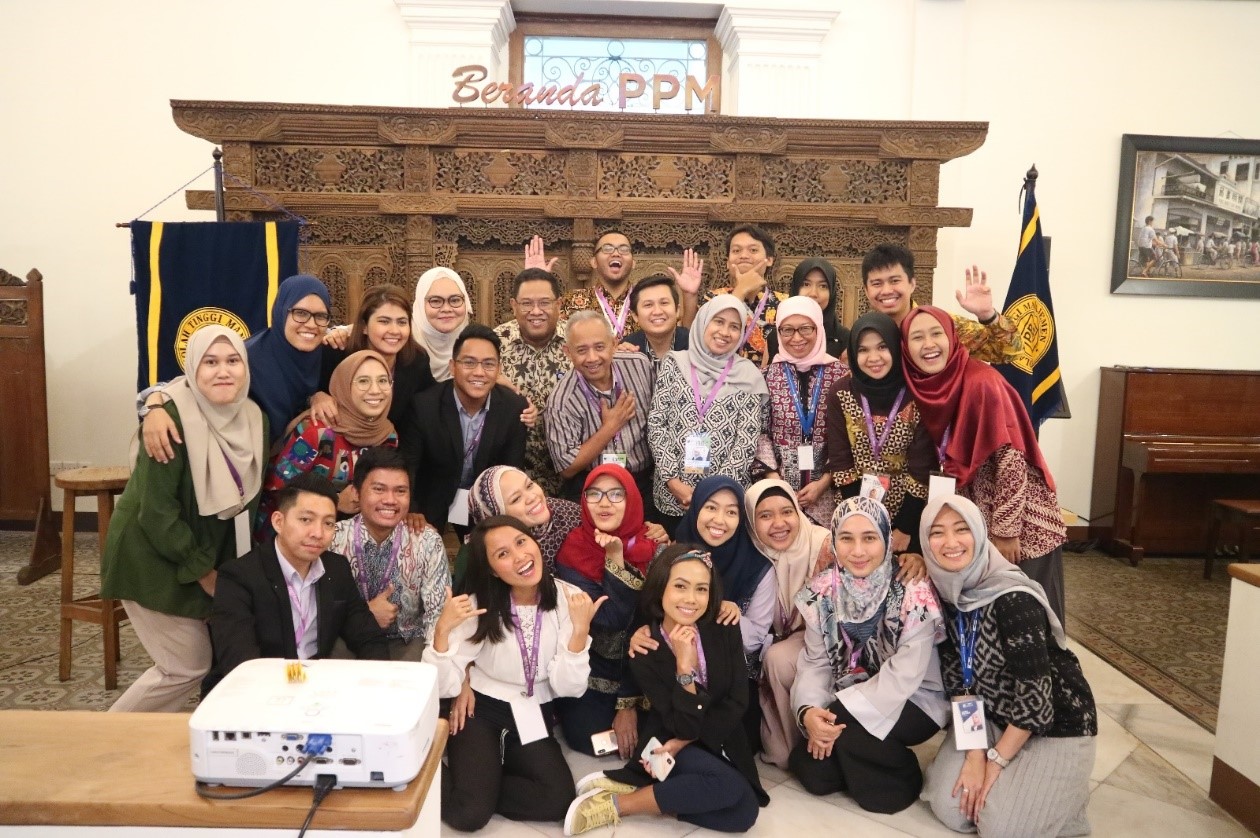 With the staff at the Malaysian Embassy, Jakarta
The students also paid a visit to the PPM School of Management (SoM), Menteng Raya, Jakarta. It is one of the most prestigious private business schools in Indonesia situated in the centre of Jakarta. The delegation was welcomed by the Dean Dr. Ningky Sasanti Munir, Vice Dean Dr. Erlinda N. Yunus and Master of Management Program Director Dr. Riza Aryanto. A talk on entrepreneurship was given by one of the lecturers Mr. M. Akhsanur Rofi.
He highlighted that micro enterprises dominated 98.73% of the business landscape with 57.19 million enterprises registered (Indonesian Economic Census, 2016). The microenterprise has an annual revenue of IDR 300,000,000 (MY87,000) and maximum asset of IDR 50,000,000 (MYR 14,500). There are 8 ministries assigned to help the enterprises at different levels and this indicates the government is supportive of entrepreneurship in Indonesia.
Students from AAGBS later presented their project to the PPM SoM Master of Management students. This was followed by a question and answer session with the students from PPM Manajemen School. It was indeed a good experience for the students to present their work to students from another country. The response from the Indonesian students was also positive and many of them are keen to pay a visit to our business school.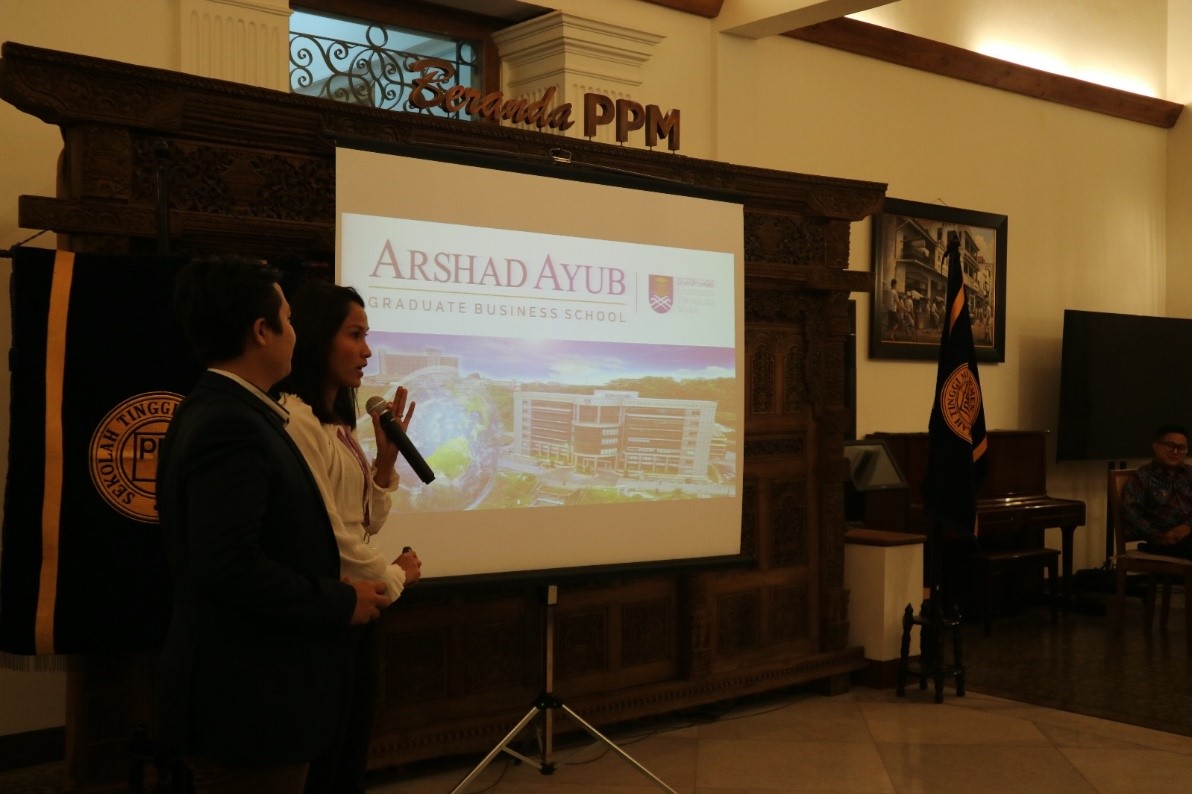 Presentation on Malaysian demographics and economic situation by Project Director Luqman & Deputy Project Director Saidatul Nur Ain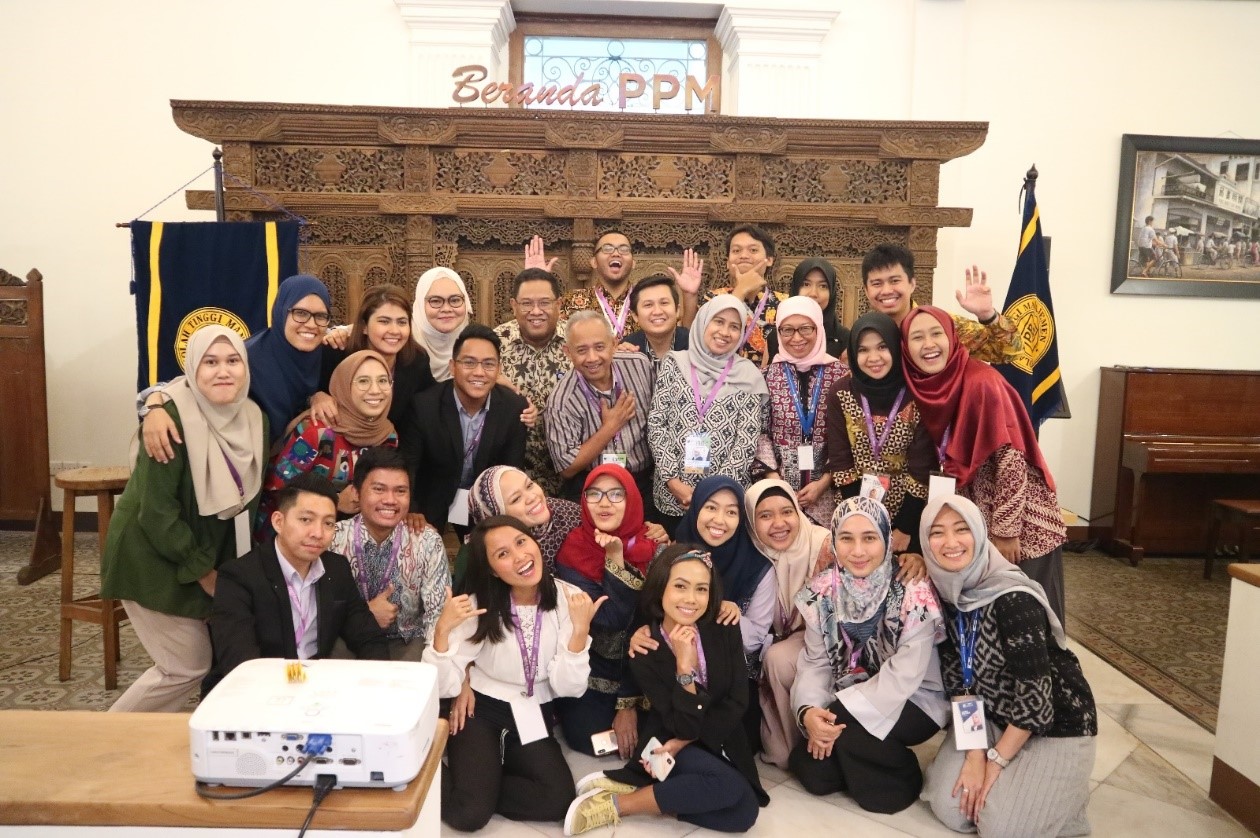 Deputy Dean Associate Professor Dr. Nor Hashima, Vice Dean of PPM SoM Dr. Erlinda N. Yunus with all delegations and members of PPM SoM
Another official visit was made to Sekolah Bisnis Institut Pertanian Bogor (SB-IPB) in the city of Bogor, south of Jakarta. The delegation was greeted by Vice Dean of Academic and Students Affairs, Dr. Ir. Idqan Fahmi. Dr. Ir. Idqan started his briefing with the introduction to the faculty before continuing the session with discussions on the possible type of collaborations between AAGBS and SB-IPB. This visit had created a path for a better relationship and future collaboration between IPB and AAGBS.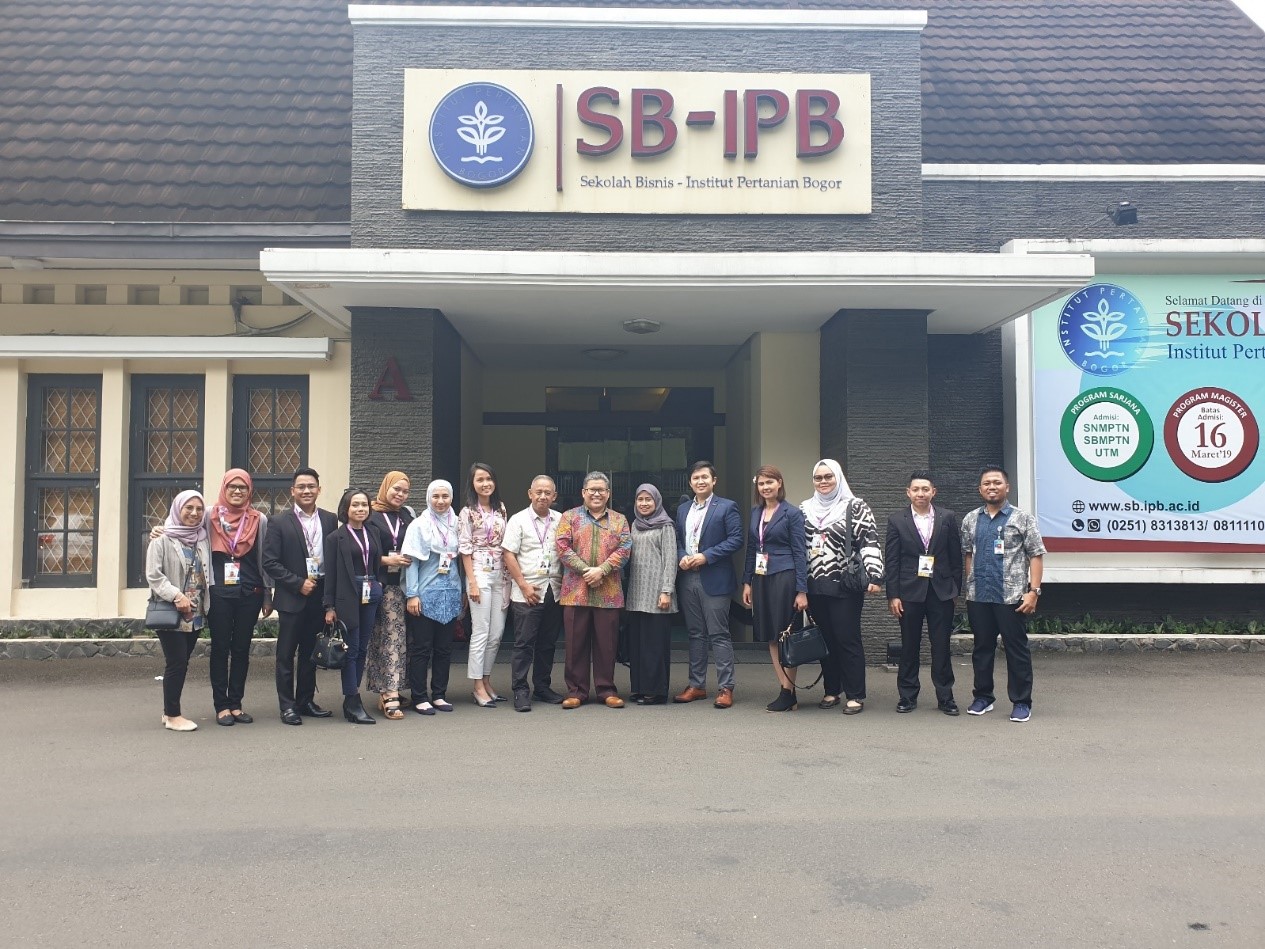 The delegation with Vice Dean of Academic and Students Affairs of SB-IPB, Dr. Ir. Idqan Fahmi
On the third day of the visit, the delegations visited one of the largest trading exhibition in Indonesia, the 21st Jakarta International Handicraft Trade Fair (INACRAFT 2019). It was an exhibition with the objective to enhance the entrepreneurship spirit of the young artists, producers and Indonesian Small & Medium Enterprises (SMEs) through the fascinating handicrafts. With the theme "Jakarta Enjoyable Multicultural Diversities", this year's edition attracted tens of thousands of visitors.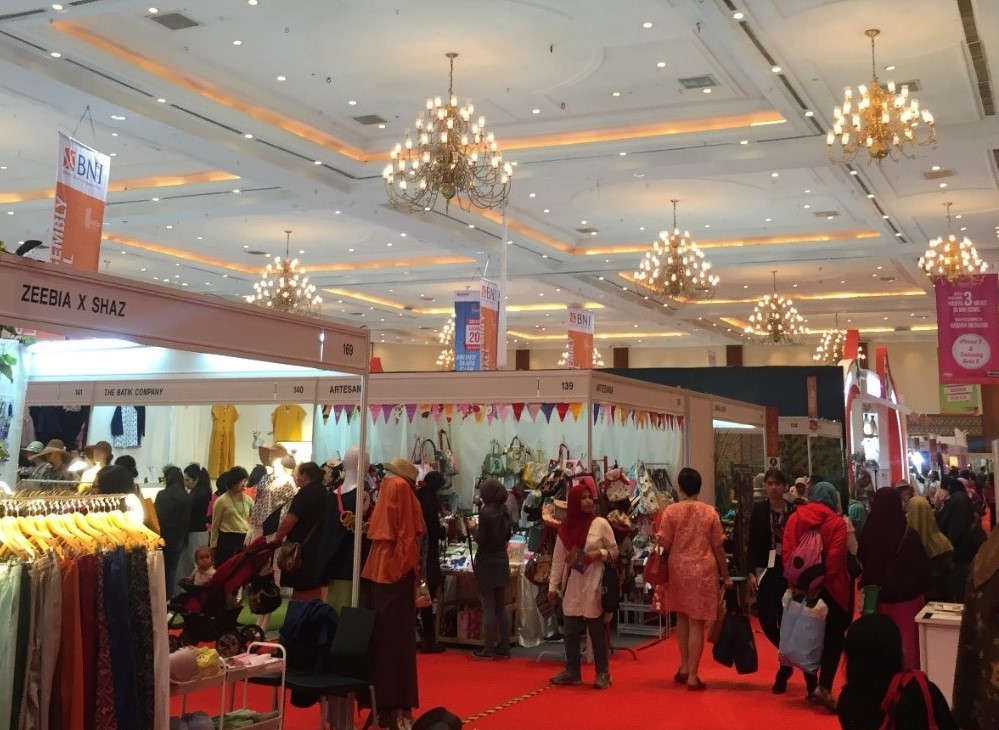 INACRAFT is an important platform to promote entrepreneurship among Indonesians
Another informal session with one of the alumni of AAGBS, was also held. Puan Iffah now works in Jakarta as the Director of ICT* at PT Ericsson Indonesia with its global headquarters Ericsson located in Stockholm, Sweden. The company is a leading provider of ICT to service providers in Indonesia – XL Axiata, Telkomsel etc. During her session, she mentioned about the need for students to be globally exposed as the world today is globally connected and any chance to work in a global company would be an advantage to any student.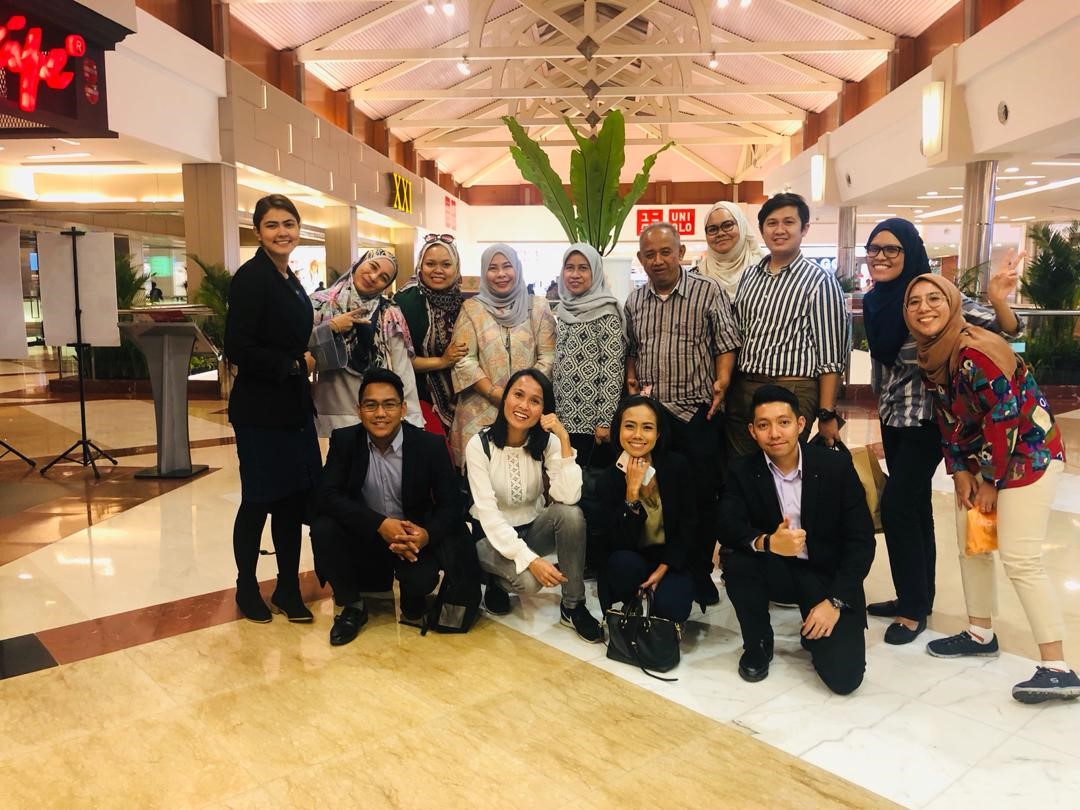 With Puan Iffah after the informal session
In conclusion, the Jakarta 2019 Experiential Learning was an effort to mould the students of AAGBS to be more global-minded and ready for their journey in the corporate world. Through this trip, they gained first-hand experience on the various opportunities and challenges existing in today's dynamic business environment. Seeing how the trip has impacted them and changed their mindset, let us together hope that there will be more opportunities available for experiential learning activities in the future for all AAGBS students.